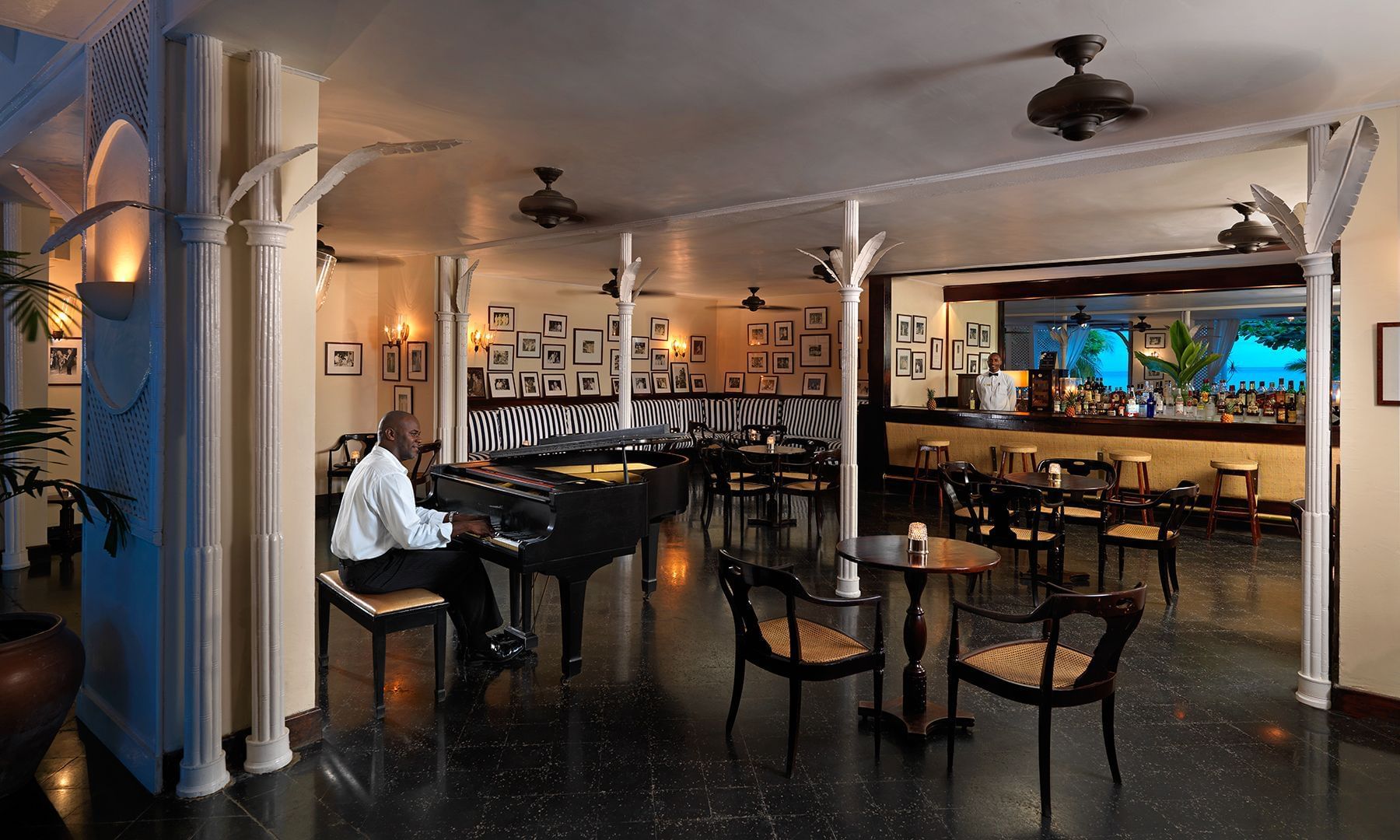 Onsite Entertainment
Live It Up After the Sun Goes Down with These Events in Montego Bay
During your vacation in Jamaica, enjoy a diverse range of nightlife in a casual, relaxed setting. From a torch-lit beach barbeque on the sand with a live Calypso band to romantic jazz and dancing under the stars, Round Hill provides the perfect accompaniment to your evening. After a long day in the Montego Bay sun, unwind nightly in the lounge with our exceptional pianist Brimsley Ambursley, and on Wednesdays, mingle with the management team of Round Hill over complimentary cocktails.
Peruse our Event Calendar to learn more about special events and nightlife entertainment programs below.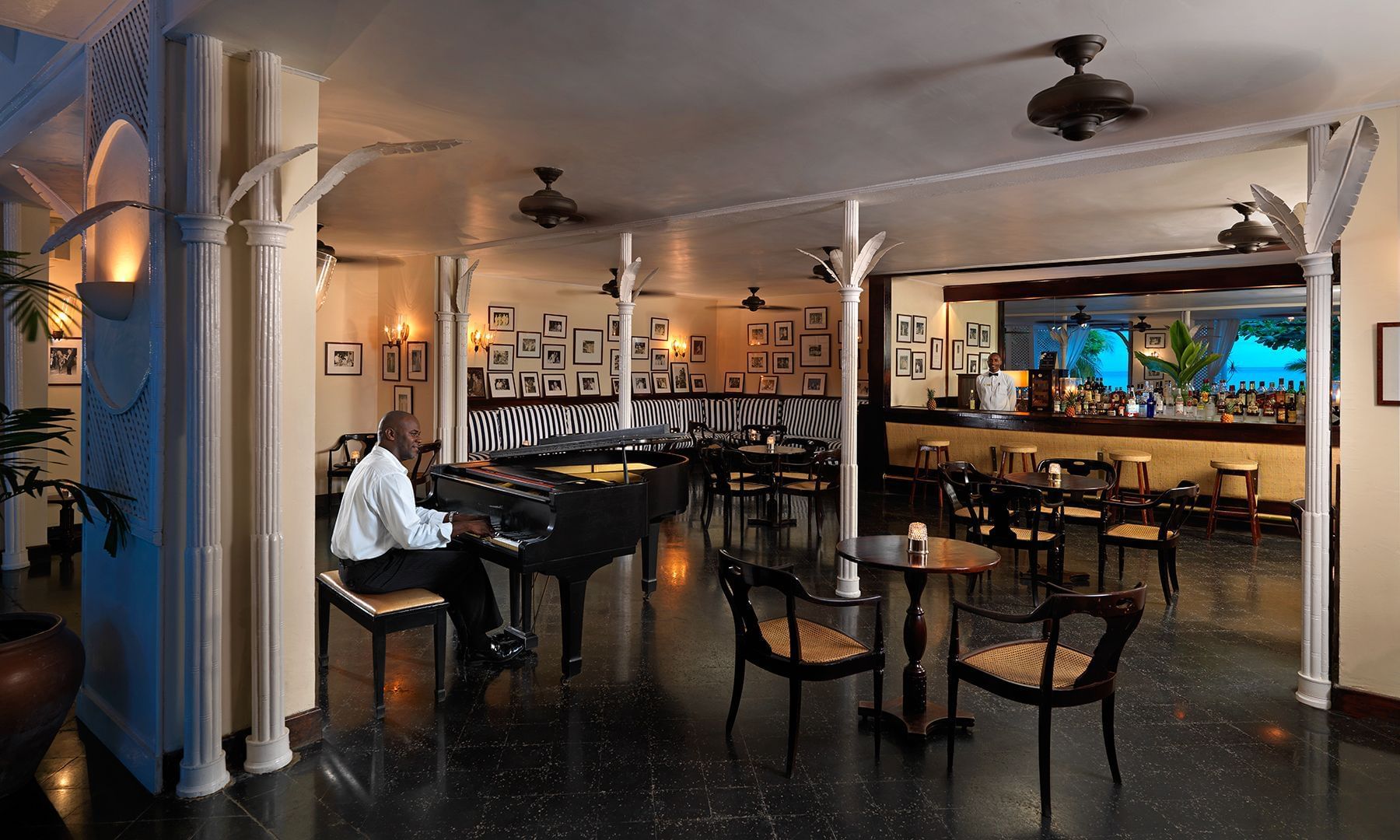 Enjoy a "welcome" rum punch and a sumptuous buffet on the beach with bonfire, barbecue and local sounds of Jamaica performed by the much-loved Mento Calypso Band. Their performance is followed by the Tropical Rhythm Steel Band. In this casual atmosphere, enjoy nightlife Montego Bay-style and go barefoot! Afterward, take in the soothing sounds of our house pianist, Brimsley Ambursley, in the Cocktail Bar from 7 p.m.
After dining to the soothing sounds of Calypso music during dinner, retreat to the Cocktail Bar and enjoy the popular melodies of house pianist Brimsley Ambursley.
The Manager's Cocktail Reception is held every Wednesday from 7 – 8 p.m. Enjoy cocktails and hors d'oeuvres and get to know the managers who come out to meet and greet guests. This event is followed by dining at the Seaside Terrace, where Caribbean Curry specials are featured on the a-la-carte menu.
Begin the evening with the familiar sounds of the Mento Band, followed by your favourite sing-along songs performed by house pianist, Brimsley, along with a special guest singer from the Montego Bay nightlife scene each week.
This fun and lively event is held weekly on the Seaside Terrace and features a bountiful buffet of Jamaican specialties, steel drums or a Reggae Band and a captivating, Jamaican folklore performance full of fire, acrobatics and more post-dinner (Jamaican folklore performance is seasonal).
The night begins with live Calypso music followed by a featured band or jazz duo.
After an easy day of sun, sand or spa, guests revel in calypso and piano music and look forward to yet another day of relaxation as a new week begins.